These funny photos of President Donald Trump are being circulated around the social networks. The original photograph is from January 26, the day on which President Trump signed an executive order to begin the construction of a wall separating Mexico from the United States.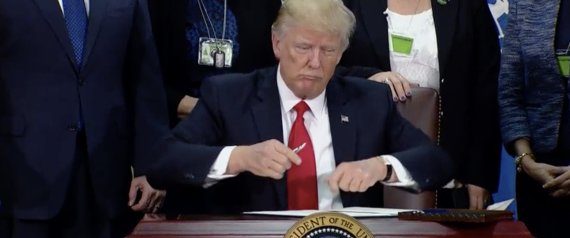 The bill signed is a 90-day suspension of visas from a list of seven Muslim countries with a history of terrorism – "Lebanon, Sudan, Somalia, Syria, Iraq, Yemen and Iran".
Reddit users have protested against this measure by picturing the 45th President of the United States using a pen in different situations seen below that were posted on Reddit and images are from Imgur.
Trump trying to cap his pen leads to photo shopped beauties
Wall Prototype
Playing with Dolls