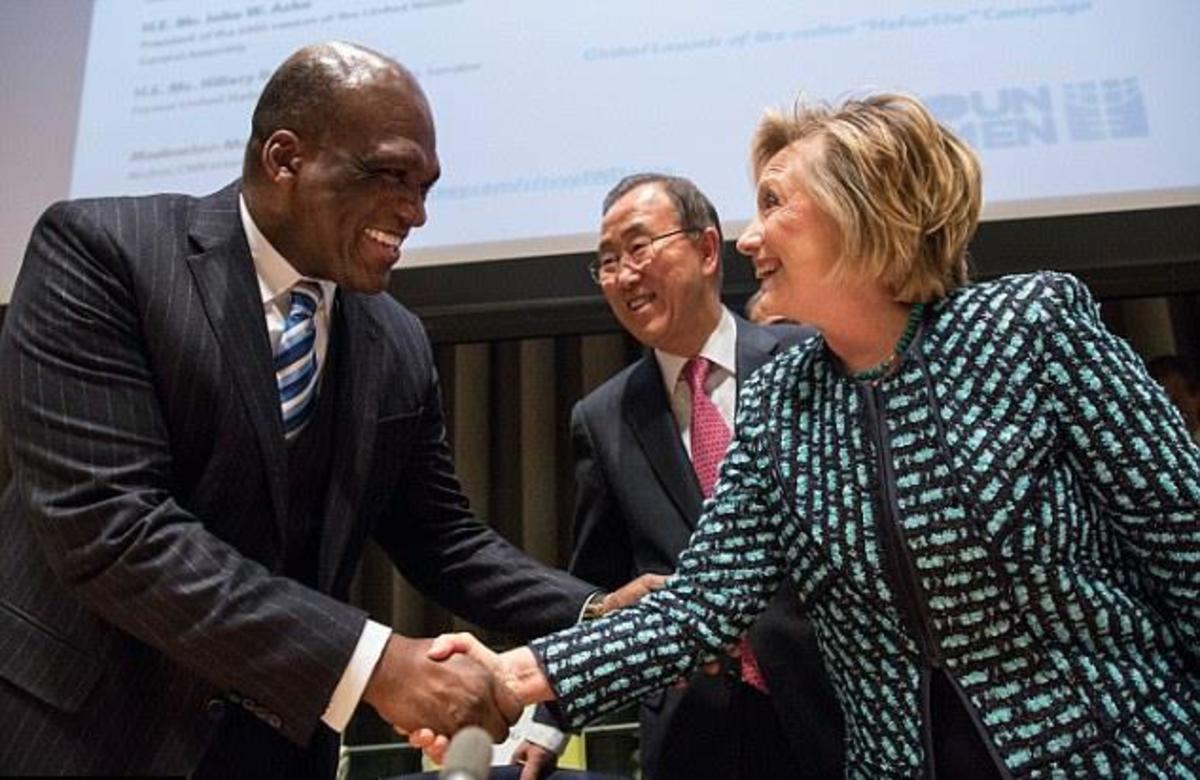 New York, NY – The suspicious circumstances surrounding the death last week of former U.N. President John Ashe has left political pundits and conspiracy theorists alike speculating as to whether foul play was involved in his untimely demise.
After Ashe was found dead Wednesday, the U.N. claimed that he had died from a heart attack, according to the New York Post's Page Six. That claim was later disputed by local police officers in Dobbs Ferry, New York, who said that Ashe had died from a crushed throat during a workout accident.
What makes this mysterious death so intriguing is the fact that Ashe was due in court on Monday with Chinese billionaire co-defendant Ng Lap Seng. Ashe was accused of receiving at least $500,000 in bribes to use "his official position to obtain for Ng potentially lucrative investments in Antigua," according to a criminal complaint charging Ng.
"In exchange for the payments from Ng, among other actions, Ashe submitted a UN document to the UN Secretary General, which claimed that there was a purported need to build the UN Macau Conference Center," the complaint alleges.
Full story at : THE FREE THOUGHT PROJECT