FBI PLANES CIRCLE TUCSON, RAISING SURVEILLANCE FEARS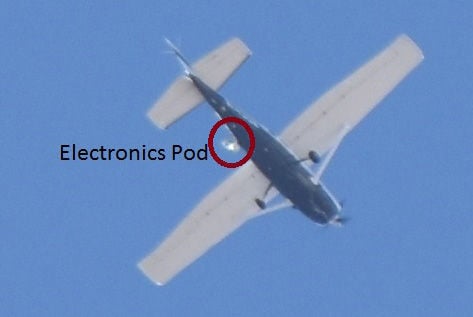 It was the buzzing that caught Keith Powell's attention.
In late February or early March, Powell, an optical scientist at the University of Arizona, began hearing and seeing a small plane flying low over his Catalina Foothills home. No big deal — at first.
But days went by, then weeks and the same small plane just kept circling and circling over Tucson, with part of its flight path crossing over his home.
"The center of where they were circling was way far away from me, but the orbit was right over my house," Powell said. "It was 8:30 a.m. to 12:30 and 6:30 to 10:30 every single day. That plane was flying over my house 80 times a day."
Naturally, Powell got annoyed — and curious.
When he went searching, he discovered something others around the country have researched and discovered themselves. That buzzing mosquito of a Cessna, circling around and around over the city, belonged to the FBI.
Of course, this may sound like a wild-eyed conspiracy theory. It isn't. Last year, a variety of news outlets investigated sightings of planes flying in circles over cities and uncovered a widespread pattern of planes registered to dummy companies that were in fact fronts for the FBI.
SHARE THIS ARTICLE…