Just over 5 years since the massively destructive 2011 Japanese earthquake which unleashed a tsunami and led to the Fukushima disaster, moments ago NHK reported that Japan's Kumamoto region had been hit with another quake which had a Shindo shaking intensity of 7 and registered a magnitude of apprxoimately 6.4.
According to the Japanese media this is the strongest quake to hit Japan since the 2011 earthquake. The good news is that so far there has been no tsunami alert.
Bloomberg adds that JR trains, incl. bullet trains, have been halted in Kyushu; Kyushu Electric checking impact of quake on the operating Sendai nuclear reactors.
A map of the region from JMA:
According to USGS, the quake is a magnitude 6.0
Another map of the location:
Some initial social media images from the ground: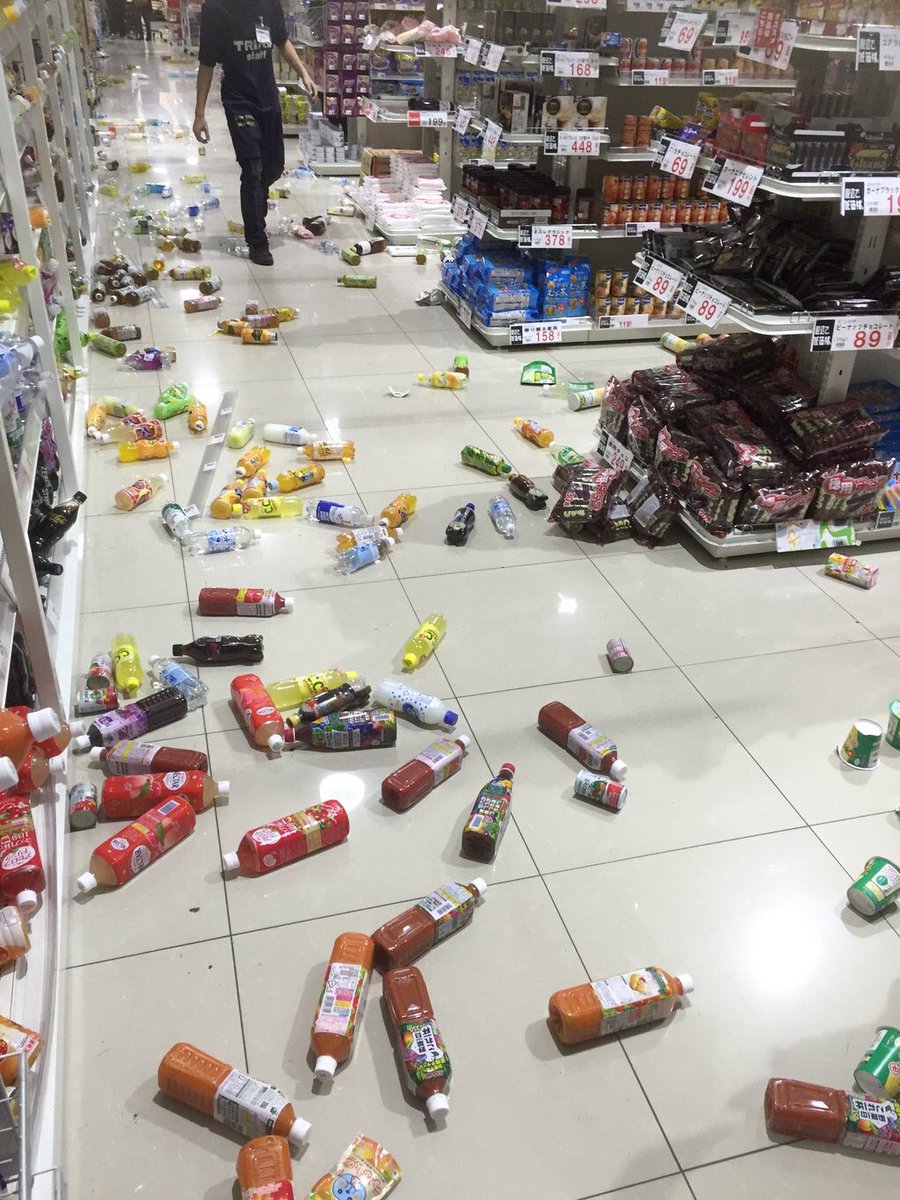 ??????????????… pic.twitter.com/eMjlfIfEqh

— ?????? (@SEXSENS) April 14, 2016
SHARE THIS ARTICLE…