MEXICO – It is a daily occurrence in the Dutch bank in California, people came with bags and bags full of dollars to deposit them in different accounts.
Apparently the money came from legal businesses in Mexico. But in reality that never was known or confirmed, because in the bank they did not take the precautions to know the origin of the cash.
Rabobank was fined Tuesday with US $ 368.7 million because its "deficient program" against money laundering allowed the deposit and investment of hundreds of millions of dollars, impossible to trace, the US Department of Justice reported.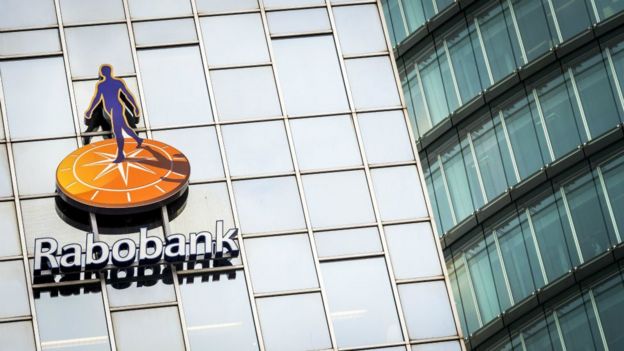 Rabobank was fined for allowing the laundering of hundreds of millions of dollars.
The case highlights an ongoing reality in the country: since 2010 the anti-money laundering laws have been toughened, but the Mexican drug cartels are still doing business with banks.
And although it is more difficult than before, operations are done with relative ease, specialists finally recognized, Why?.
"Financial systems are still vulnerable, despite the fact that there are a lot of regulations," specialist Herbert Bettinger told Conspiracy Talk News.
"There is no bank that knows its client perfectly well, despite the fact that the client has had an open account for many years, and banks never know if they will relate or do business with bad people tomorrow."
"Undue trust"
There is no single reason for the vulnerability of banks, something that Mexico shares with other countries.
One problem is the growing identity theft in the country, which allows organizations to carry out legal transactions on behalf of people without a criminal history.
This way "they can move with great freedom in the financial fields", points out the specialist.
Another element is that banks do not have full control of their clients' operations, even the best known ones.
The cartels, for example, buy legal business and use their bank accounts to launder money. Since the operations they perform are normal, they rarely raise suspicions.
They also know the that financial institutions can not monitor the financial statements of their clients.
It is a serious obstacle to combating illicit resources, recognized by international organizations such as the Financial Action Group against Money Laundering (FATF, for its acronym in French).
In its report "Anti-money laundering measures and against the financing of terrorism", presented in January, it states that the country's financial institutions have limitations to identify the final beneficiaries of the operations and depositors.
"Drug trafficking has no barriers"
This closes the circle.
Many times the criminals use figureheads without a criminal record to launder their resources.
Because they are not considered high-risk people, banks only superficially investigate their customers, "without seeking the actual deeper rooted persons who ultimately own or control" the business, the report said.
Thus, the crime is only detected when alerts are turned on in other countries. But that may take some time.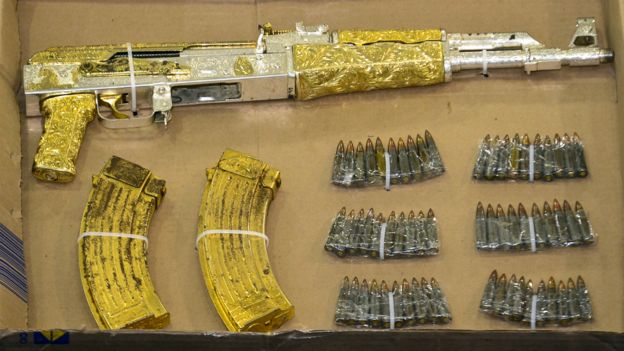 Although there was a hardening to combat money laundering, Mexican drug cartels still do business with banks.
Another reason for the vulnerability of the Mexican banking system is the economic capacity of the drug cartels.
According to the US Drug Enforcement Agency, the DEA, the profits from drug trafficking from Mexico are about US $30,000 million per year.
With these resources, criminal organizations can design complex financial operations and avoid tracking their resources.
In fact, some groups, such as the Jalisco New Generation Cartel, hire specialists in economics, finance and banking to invest their money.
This group, say specialists ,such as Alberto Islas of the Risk-Evaluation consultancy, invests millions of dollars in tax havens.
Its financial structure has few assets in Mexico, which makes tracking difficult, but facilitates the laundering of resources.
"Drug trafficking in its economic capacity has no barriers, it can harm any institution", insists Bettinger, "through healthy operations they carry out their operations under the radar, the laundering of their money".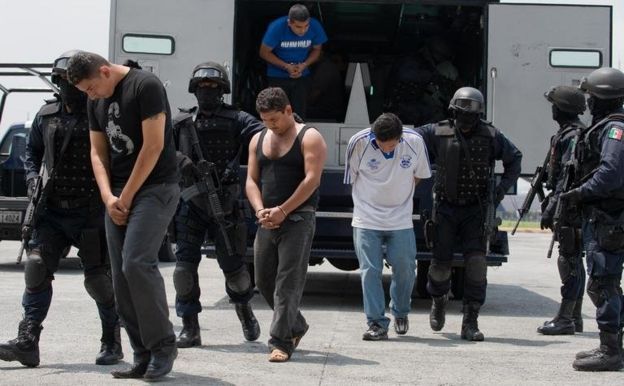 "There is no serious study on how money laundering works in Mexico," warns Angelica Ortiz, money laundering specialist.
"There are many myths"
The other part of the story are the authorities.
According to international organizations, although progress is being made in Mexico, combating money laundering is not yet a priority.
The FATF, for example, warns that money laundering "is not pursued pro-actively and systematically, but reactivated, case by case".
The result: "The amount of criminal actions and convictions for money laundering cases is very low".
Noticeable, according to the report of the government of President Enrique Pena Nieto, last year the authorities confiscated 543 million pesos and US $11.4 million from groups dedicated to money laundering.
Behind these numbers there is a topic that the authorities refuse to recognize, says Angelica Ortiz, a money laundering specialist.
"There is no serious study on how money laundering works in Mexico," She warns.
In Holland, for example, the large cases of illegal money investments were analyzed, to identify elements with which the judges issued their sentences.
With that, a strategy was designed to detect activities of businesses that potentially hide money for laundering. That, in Mexico, "does not exist," says Ortiz.
"It is necessary for the authorities to really review the judgments of their own affairs in order to put together a map of how money laundering is done" in the country.
"There are many myths about money laundering," concludes the specialist.
What is clear is that the problem is not new and is difficult to eradicate.
In 2012, the Mexican unit of British bank HSBC received a fine in the USA of US $1,920 million for having made possible the money laundering of posters.
A few years before, according to that investigation by the US justice system, Mexican authorities told HSBC representatives in the country that the cartel referred to the bank as the "place to launder money."