A doctor in Syria, who treated this small boy named Aqneesh Omar, who just recently turned 5, passed this photograph to journalist Raf Sanchez a Syria correspondent for the British newspaper "The Telegraph".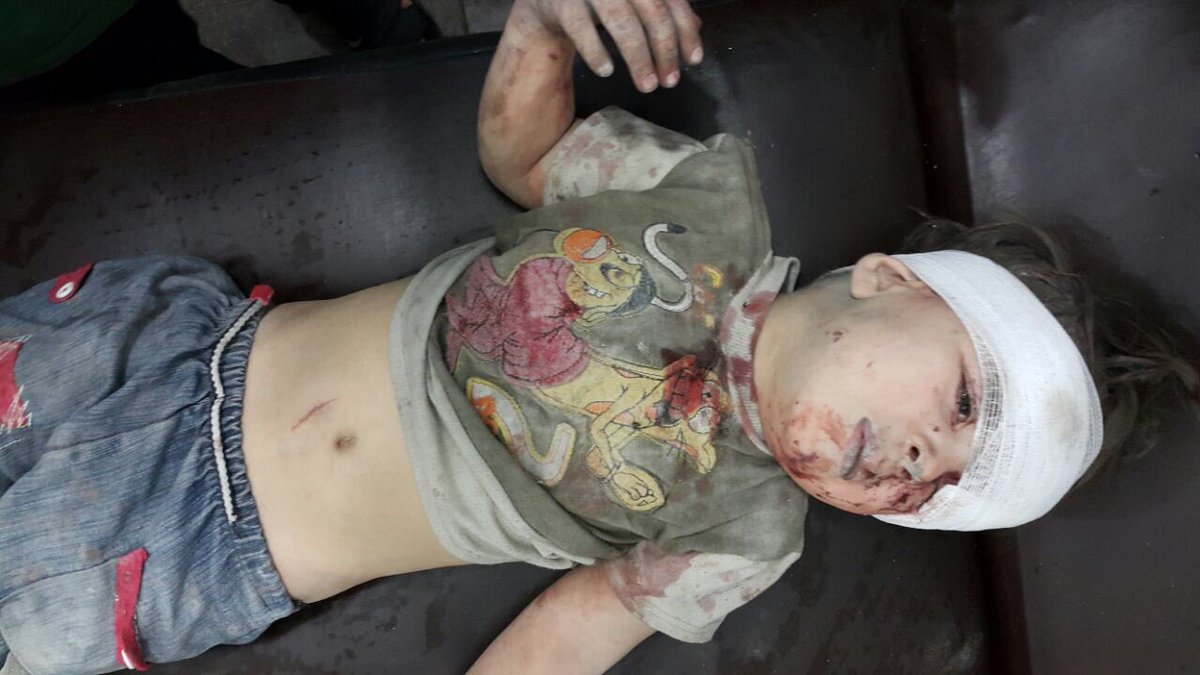 Image: The Telegraph
The small boy survived an air strike in the neighborhood Qaterji in the Syrian city of Aleppo. Four other children and three adults were also injured.
In the photo, the child is sitting in the ambulance and getting prepped to be transferred to a nearby hospital; He is injured, stained by dust from the rubble of a bombing strike.
The humanitarian situation is on the brink of collapse in the Syrian city by the fierce struggle between government and opposition forces, which is using a strategy of surrounding areas controlled by their rivals and at the same time suffocating civilians.
The most affected areas are the eastern neighborhoods of the city, that are in the hands of the opposition, virtually surrounded as fighting and shelling continues.