Donald Trump maintains his intention to prohibit most transgenders from serving in the Army . 
The president signed on Friday a memorandum, veto, which has been frozen in the courts since last December, but refers to a new policy recommended by the Pentagon that also represents a serious blow to the weakest link in the country, the LGTB community. 
The Department of Defense states that people who are going through a transition process, and therefore need relevant medical treatment, including surgery, "are disqualified for military service except certain limited circumstances."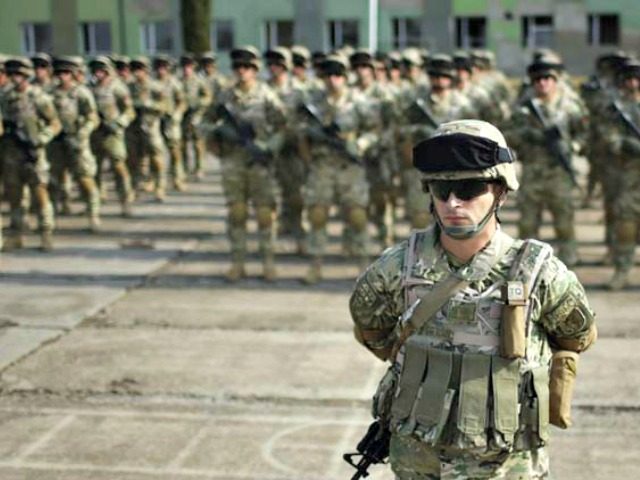 The US is preparing to end a serious setback both for transgenders who wish to join and for those already in the Army , who remain in limbo (about 13,000, according to the most recurrent estimates, less than 1% of the total). The Administration of Barack Obama announced in June 2016 that the transgender military could serve openly – creating a program to carry out and pay for the gender transition of those who requested it – and set for the summer of 2017 the possibility that they could enter already transgender. In July, Trump knocked down the decision.
Now, with the recommendations made by the Pentagon chief, Jim Mattis, transgender people who have not undergone a sex reassignment operation, nor demand it, could be military, as long as they had remained stable in their biological sex during the 36 months prior to entering the Army and could be deployed without limitations. 
The military could also keep those who identified themselves as transgender once inside the Armed Forces but do not require a gender change either. That is, those who resign themselves to their biological sex can follow. Only one exception is, that of those who declared themselves trans-gendered once Obama's policy was approved, that they would remain in the gender with which they identify themselves.
It is difficult to know how this rejection of transgenders will play out, not only because of how the Pentagon develops it, but because the issue is being settled in the courts. In October, a federal judge in Washington, Colleen Kollar-Kotelly, issued a preliminary ruling in which she considered that the Trump ban violated the principle of equality under the Constitution and annulled it, urging the Army to accept transgenders as of January 1
The government wanted to keep the veto in force while it appealed the ruling, but in December the judge ratified it and the Pentagon is, in fact, complying with the law of the judicial resolution. 
Indeed, a spokesman confirmed in late February that "an openly transgender recruit has enlisted for the first time in the United States" , made possible by the court's decision. Also the new Pentagon plan will be fought in court.